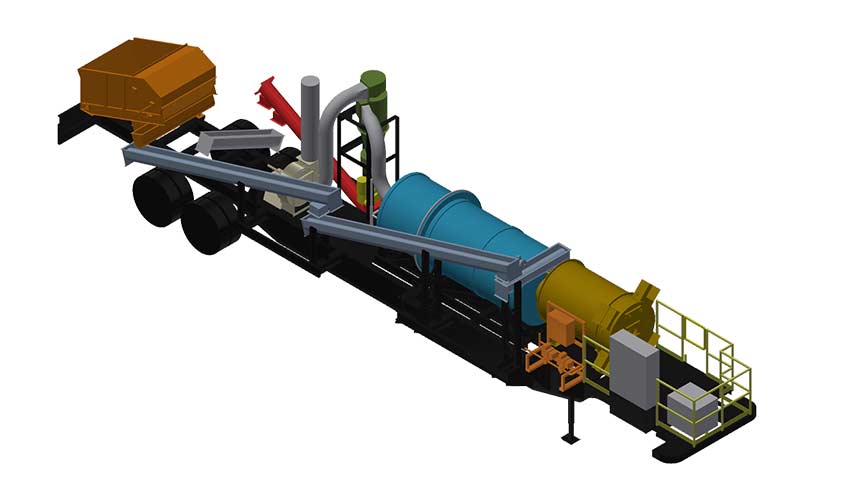 Testing of new SD45-12 mobile dryer complete
Baker-Rullman Mfg. has announced that they have completed construction and testing of a mobile drying unit. The Model SD45-12 employs Baker-Rullman's proven triple pass technology and will be available for lease to customers interested in drying materials to analyze drying capabilities, equipment suitability, as well as emissions data.
The completely mobile, rotary dryer system is mounted on a standard 53' trailer to accommodate easy transportation and simple set-up without the need for cranes, fork trucks, millwrights or special permits. This unit will accept as much as 1 ton per hour in-feed, and if needed for stickier products, a complete recycle loop may be added. The system is designed to accept propane, natural gas and solid fuel with complete control systems for all options. This is a complete plug and play system designed to accommodate almost any application such as; sawdust, paper or municipal sludge, wood chips, egg shells, alfalfa, distillers grains, bakery waste, livestock renderings and citrus or vegetable byproducts.
For more information contact Baker-Rullman Mfg., Inc., (920) 261-8107, or click here to learn more.